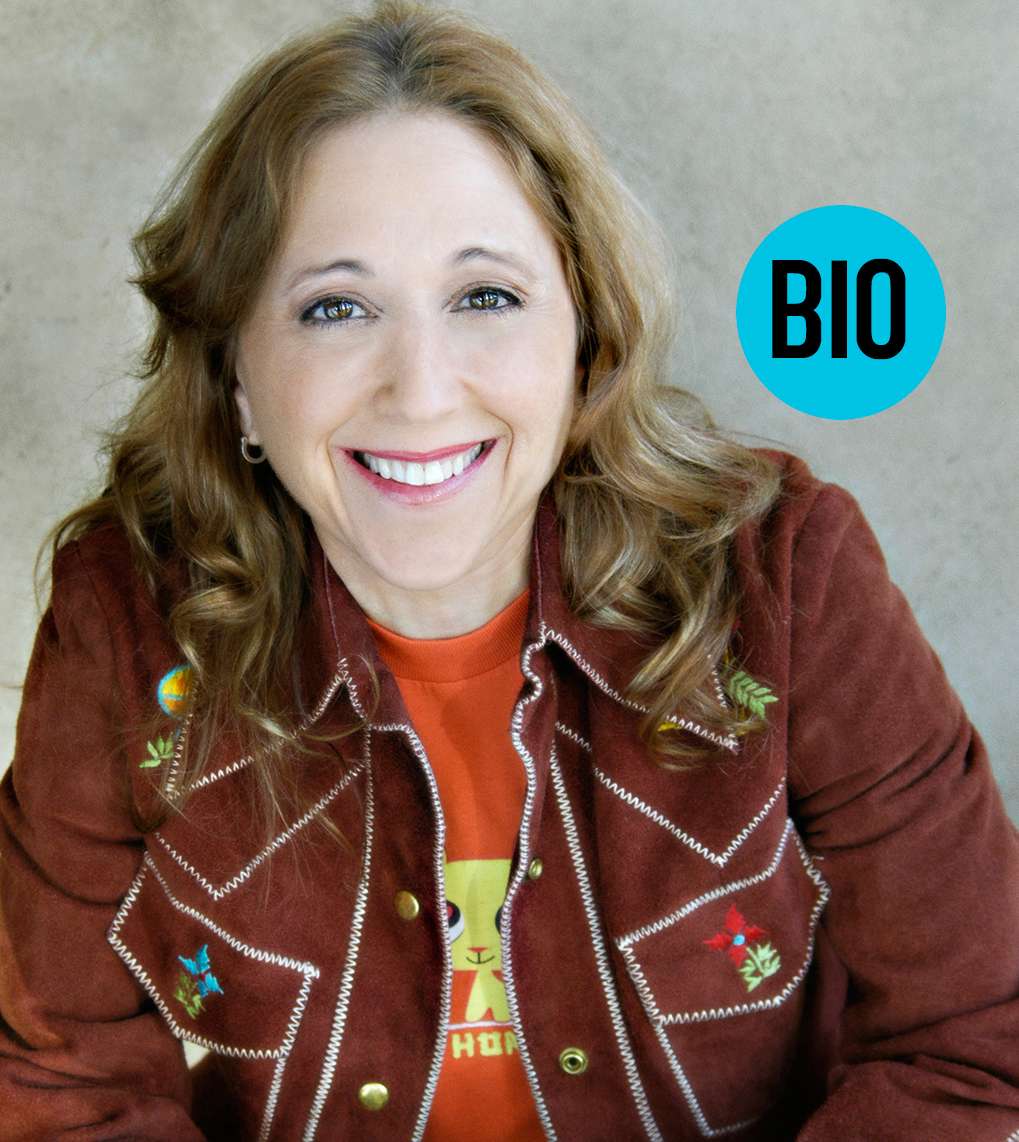 Hillary Carlip is an award-winning, best-selling author of five books, a noted visual artist, and digital innovator, creating content, websites, social media campaigns, and news online since 1999.
She is currently Chief Creative Officer of Storyverse Studios, a company she co-founded, where she strategizes and oversees all creative in providing leading solutions for modern storytelling and story selling.
The company grew out of her last project, Find Me I'm Yours, a revolutionary, multiplatform entertainment experience that starts with an eBook novel that Hillary wrote, and expands into an entire universe (storyverse) filled with interactive content including original videos, 33 unique custom websites designed by Hillary, all of which are integrated into the story, and countless ways for readers to share their own content, connect, and personally engage with the narrative. Hillary dubbed this new genre "Click Lit." Buzzfeed called Find Me I'm Yours, "a groundbreaking entertainment universe," and CNN lauded it as, "the book of the future."
Hillary is also the author of A la Cart: The Secret Lives of Grocery Shoppers (Virgin Books), which received raves including a starred review from Publishers Weekly who cited Hillary's "humor, grace and brilliantly creative eye," and called the book a "hilarious, delightful, unique achievement."
Her memoir, Queen of the Oddballs: And Other True Stories from a Life Unaccording to Plan (HarperCollins), was an American Bookseller's Association Book Sense Pick Best Seller, a Lambda Literary Award finalist in two categories (humor and memoir), and was selected by Borders as one of the Best Literary Memoirs of 2006.
Hillary forged the way in bringing the voices of teenage girls into the mainstream with her first book Girl Power: Young Women Speak Out (Warner Books). She appeared on Oprah, where the whole episode was devoted to the book, and was honored by the New York Public Library when Girl Power was selected for its prestigious "Best Books for Teens" list.
Hillary's second book, Zine Scene (Girl Press), which she designed herself and co-wrote with the renowned author Francesca Lia Block, won an American Library Association Award, and was included in a show at the New Museum for Contemporary Art in New York City.
A web pioneer, Hillary co-founded VOXXY.com in 1999, one of the earliest and most acclaimed networks featuring interactive content with A-List talent including Jennifer Aniston. For two years as CCO, Hillary oversaw all creative aspects which included designing and producing their multiple websites, earning the company the 2000 Bandie Broadband Award for innovation in the category "Newest New Thing."
She also created and ran FRESH YARN, the popular literary website dedicated to personal essays (2004-2011), and edited hundreds of pieces from all-star talent including Jill Soloway (Transparent), Paul Feig (Bridesmaids, Ghostbusters), and Lisa Cholodenko (The Kids are Alright, Olive Kittridge).
As a web designer, Hillary has designed and produced hundreds of award-winning, attention-grabbing, custom websites for major stars, companies large and small, the Australian Government, best-selling authors, web series, notable films and filmmakers, non-profits, and more.
As a visual artist, Hillary's work has been sold at prominent galleries in LA, NY, and Chicago, and shown alongside Andy Warhol and Damien Hirst in a five-city museum exhibit entitled Stocked: Contemporary Art from the Grocery Aisles. She also has a piece in the permanent collection at the Ulrich Museum of Art in Wichita, KS.
The Wall Street Journal has called Hillary and her work, "Humorous, touching and insightful;" Chicago Tribune: "Gloriously idiosyncratic." The New York Times declared, "Ms. Carlip's curriculum vitae reads like a CliffsNotes version of American Popular culture," and the New York Daily News said, "Carlip is 10,000 miles ahead of every other writer: She's a visionary."